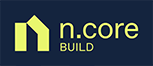 The construction company n.core now offers an SaaS solution for quality management in the building industry called "nQ". The concept has been designed and implemented together with Munich-based IT service provider ConSol. Further extensions of its scope of functions are already in planning.
With Aachen-based construction and real estate company n.core's SaaS solution, construction firms can source all the data they need for a quality test from the nQ database, and make that data available to its construction management teams on site through a mobile app. As soon as they have performed the quality check, the project supervisors can then document the results immediately in the app as well, thus rendering expensive and time-consuming manual documentations of the checks, with multiple media breaks, obsolete.
The SaaS product "nQ" is based on the software of the same name that n.core originally developed for its own use. In order to then be able to offer it to other construction firms, ConSol and n.core joined forces to convert it into an AWS cloud-based system, among other things with the help of the orchestration platform Kubernetes. The IT service provider ConSol designed and realized the required cloud infrastructure, ensured the product's multi-client capability and developed a registration system.
We are very happy that n.core has commissioned us with this innovative digitalization project. It has given us the opportunity to make the absolute most of our cloud expertise: from the planning, development and implementation of the infrastructure, all the way through to its operation.
Oliver Weise
Principal Software Engineer at ConSol
ConSol developed a cross-platform app for iOS and Android with a mutual code base, so that the mobile app can be deployed on iOS and Android. This new n.core solution is currently the only multi-client SaaS product of its kind in all of Europe. Additional cloud providers are to be connected up to the system alongside AWS in the near future, resulting in a unified platform with various cloud applications for the building industry.
"With our SaaS platform for quality testing, we are driving the digitalization of the construction industry forwards, and opening up considerable additional sales potential for ourselves too," says Josef Kox, Head of Quality at n.core. "ConSol convinced us that they were the people to partner with in this endeavor, with their outstanding expertise in the fields of cloud infrastructure and cloud-native software development. The project's enormous success shows that we chose the right partner ."
50% of our staff have been at the company
10
years or more
More than
999
successful projects