When implementing your IT digitalization strategies, we strive for the best: what counts for us is excellence, the highest quality and the goal of driving your business. For more than 35 years, ConSol has accompanied local and international companies through the entire software lifecycle with custom-fit IT solutions. High-end IT consulting, agile software development as well as operations & support are the pillars of our portfolio, which we are constantly expanding using state-of-the-art technologies and new methods.
Experts for experts
You are the specialists in your field and you tell us how we can best support you. This is our approach and on this level we meet as equal partners. Together we enhance your IT environment & business processes to answer the challenges of tomorrow. Let's make your business future-ready & future-safe! The best solution is the best solution for you.
Our corporate values are an integral part of the ConSol culture. By living them internally, they become perceptible to customers, partners and applicants. The values of courage, trust, excellence and clarity are much more than just written words. Under their guidance we make decisions, plan our actions and continuously improve our company.
Courage is the basis of our organization. We make courageous decisions and we face new challenges. We are always on new ground – both in customer projects and with each other. As early adopters, we rely on modern technologies, new tools and methods.
When trust is felt, we dare to make courageous decisions. We live a culture of error tolerance and our cooperation is characterized by mutual trust: We know and believe in the abilities of each individual. Customers value us as a solution-oriented partner.
We are specialists, implementers and innovation drivers. Our drive is our passion for IT. Our customers and the entire team benefit from the agile exchange and share our knowledge. We are convinced of the excellent quality of our solutions and thus inspire customers and partners.
We approach things openly and honestly, even if it is uncomfortable. We always talk to each other in a respectful manner. Our communication is part of a continuous improvement process. We communicate on results and derive actions from them. Together we walk in one direction.

ConSol management ( l. to r.): Bernd Wiserner, Andrea Stellwag, Dr. Ulrich Schwanengel, Michael Beutner
Dr. Ulrich Schwanengel
Founder
"Quality based on competence – that has always been our vision. Highly qualified employees are our most valuable asset. We promote a culture of diversity, collaboration, and passion for discovery. This meets people's most basic needs for creativity and motivation."
Michael Beutner
CEO
"Our fascination for complex challenges, innovative approaches and new technologies drives us to top performance every day. With our extensive and agile portfolio, we pave the way for our clients to achieve their business goals. And we always live up to our promise."
2016 - 2022
ConSol – future ready, future safe.
The digitalization of businesses is increasing the demands on the performance of IT & technology. At the same time, customers' expectations rise: products and services must be available quickly, unlimited and customized. ConSol is ideally positioned to meet future's requirements: We consistently focus on agility, DevOps and individual consulting while always looking ahead technologically. We offer our customers expertise in cloud-native development, container environments as well as microservices, IT automation and more. Strong partnerships with Red Hat & NGINX make our portfolio complete.
2011 - 2015
Specialized IT Service Provider
Whether it's agile testing, deep learning, big data, or Kubernetes – ConSol is an early adopter of new technologies, quickly making them available for customer projects. Since 2011 ConSol has been increasingly developing its open-source monitoring expertise for general use and is consolidating its partnerships. ConSol also concentrates on knowledge sharing in the fields of DevOps, test automation and managed services. ConSol's meetups, webcasts and events are becoming better known. ConSol is an advanced business partner of Red Hat, with the two companies cooperating to organize a number of technology events at the Allianz Arena in 2015.
2005 - 2010
Company Culture Raising the Bar
Flat hierarchies, employee shares, flexible working time, networking and equal opportunity are vital ingredients in the unique working ConSol environment. All employees are enabled to reach their full potential and contribute at the highest level. Collaboration among colleagues also serves as a cornerstone for innovation. Our staff policy has won multiple awards, among them "Germany's Best Employer": From 2006 to 2010 ConSol won the award for five times consecutively in the category of companies with 500 employees or less. Also, ConSol is regularly ranked among the top 10 "Best Workplaces in Europe".
1996 - 2004
Excellence: Innovation and Growth
Our slogan "Quality with competence" reflects the foundation of ConSol's corporate philosophy. This philosophy has been rewarded with great success. In 1997, ConSol launched the CallManager* helpdesk solution, now known as ConSol CM. In the same year the software (programmed entirely in Java) was named "Solution of the Year" as part of the IBM competition. In 1998, ConSol established its first German branch office in Ratingen near Dusseldorf. Subsidiaries in Poland and the US were established in 2000 and 2001. ConSol's growth has not gone unnoticed. Since 1998, the company has regularly appeared in rankings and lists of top companies such as "Europe's 500", "Bayern's Best 50" and "Deloitte Technology Fast 50". ConSol was also presented with the award for "Entrepreneur of the Year 2004" by Ernst and Young for its consistent innovation and sustainable growth.
1984 - 1995
From One-Man Company to Global Corporation
Dr. Ulrich Schwanengel founded ConSol in 1984 as a one-man company in Munich. His goal: Using advanced expertise to solve IT problems. His efforts met the needs of the time. Over the course of only a few years, he managed to gain major customers, including the Fraunhofer Society, IBM, Porsche, Munich Re and Siemens. At the same time, he expanded his team, including well-known Unix and network experts from the US. ConSol became a GmbH (limited liability company) in 1991. The company has been steadily growing on a global scale ever since.
Factsheet & Image Material for Download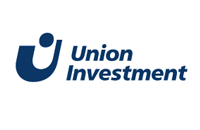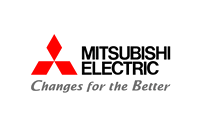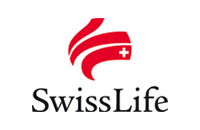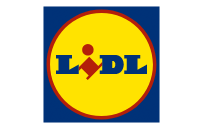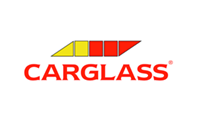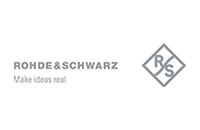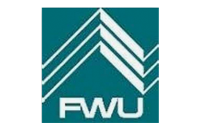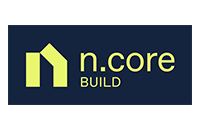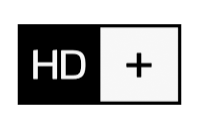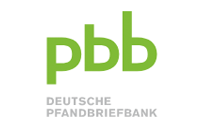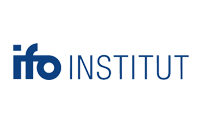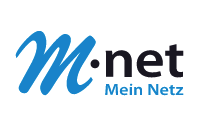 Read what the press says about us!